Discover more from Indie Kids Books
Let's talk about independently publishing children's books: writing, layout and design, marketing, and more. Let's bring our books to market successfully.
Over 1,000 subscribers
I just finished my Fall/Spring catalog of books.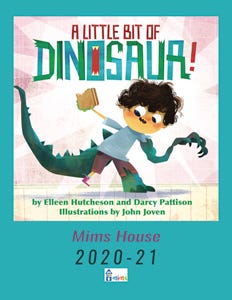 My publishing company, Mims House now has a nice backlist. But even if you only have a couple books, I'd urge you to create your own catalog because they are so useful for marketing.
Note: I don't print multiple copies to mail out. Instead, I print these when needed. I have two versions, one which is high quality for printing, and one lower quality with a smaller file size that makes it perfect for e-mailing or downloading from the website. If I ever need it, I can print high quality glossy catalogs at a local printer.
Where to Use a Catalog
Conferences. (Back in the day before COVID-19), I print the entire catalog and carry it to conferences to hand out. I may be speaking about one particular book, but I want the audience to know that I've got a range of books. Particularly helpful is the ordering form. Librarians and teachers grab them up.
Educational distributors. My books are distributed through Follett School Solutions, Mackin, Permabound, Child's Plus, and other educational distributors. It's essential to let those partners know what books are coming out. That means a catalog.
Also, I often get requests for a price quote from educational distributors. A local teacher, school, or school district wants a price on X copies of Y title. The catalog streamlines the process, making it easy to give them the information they need.
Foreign Rights. Another request I often get is for information on foreign rights. For each book listed in the catalog, I note what rights have been sold, so international publishers will see what's available. This has been important in getting a 4-book deal from a Chinese publisher and a 6-book deal from a Korean publisher.
Website links. On a Catalog Page, I offer the full catalog, which includes the ordering form, as downloads. They are a popular download.
For myself. The catalog is also useful for myself! When I need a quick memory jog of the pricing of a particular book, I pull out the catalog. I also keep a small database, but this is quicker and more visual. I don't link to the old catalogs online, but for myself, it's also a milestone every year to compare the previous year's catalogs and see progress.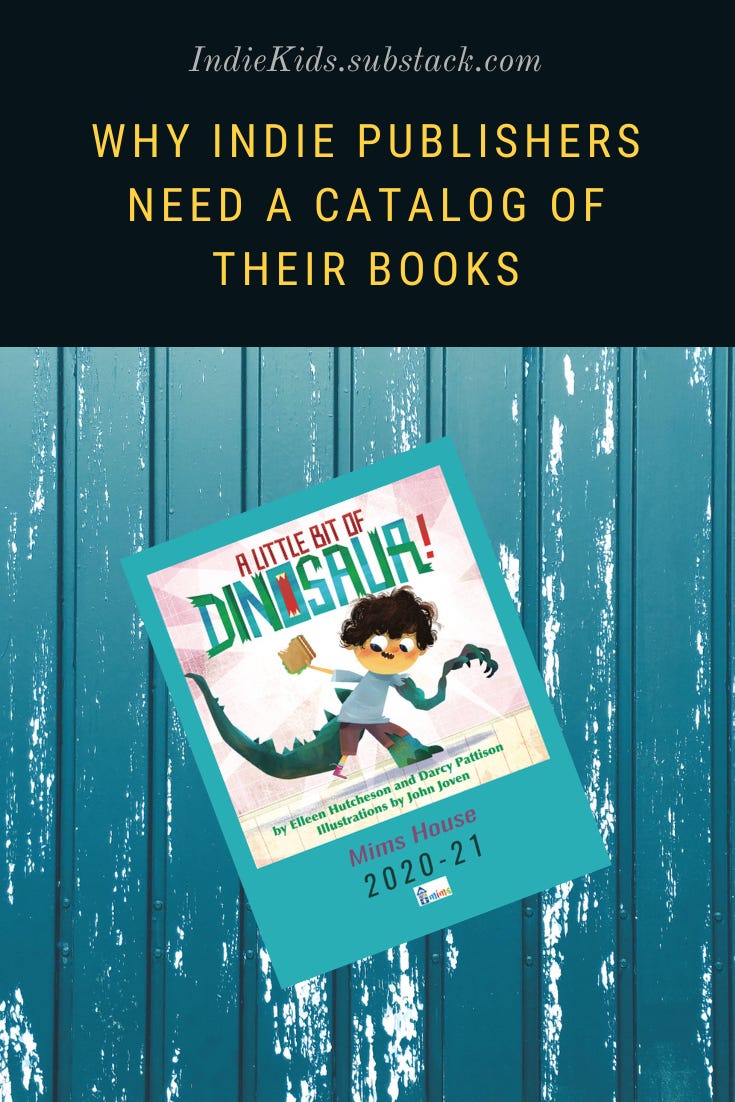 Creating a Catalog
So, how do you create a catalog. First, you can scope out catalogs from your favorite publishers and get ideas to copy. Look at the type of copy they use, what metadata information is included, special offers, and so on. When you have ideas of how you want to approach it, then you're faced with layout and design.
I make it simple for myself by going over to GraphicRiver.net and search for catalog or brochure templates. For under $20, you can usually find a great looking template that fits your needs. Here's the template for my current catalog. You sorta need an imagination to see your books in the catalog instead of fashion. And I modify it a lot. But it's a starting point, especially since the page numbers, headers and footers are already worked out. You'll be working with Indesign master page templates so read up on tutorials as needed.
I've also used their templates for teacher's guides, flyers and other marketing material. You can subscribe monthly, but I usually just buy credits when I need them.
Just like your books, be sure to proofread your catalog!
Do you create a yearly or seasonal catalog? How do you use it?