Discover more from Indie Kids Books
Self-publishing your children's books: writing, layout and design, marketing, and more. Let's bring our books to market successfully as independent publishers.
Over 1,000 subscribers
Writing in Rhyme: Learn from the Best!
Do you write picture books in rhyme? Writing in rhyme is hard and you often hear editors say that they don't like it because it's often done so badly.
So, what DOES make for a good rhyming picture book?
2017 Best in Rhyme Award
Fortunately, there's a picture book award just for rhyming books, and the Top 20 books of the year have just been announced.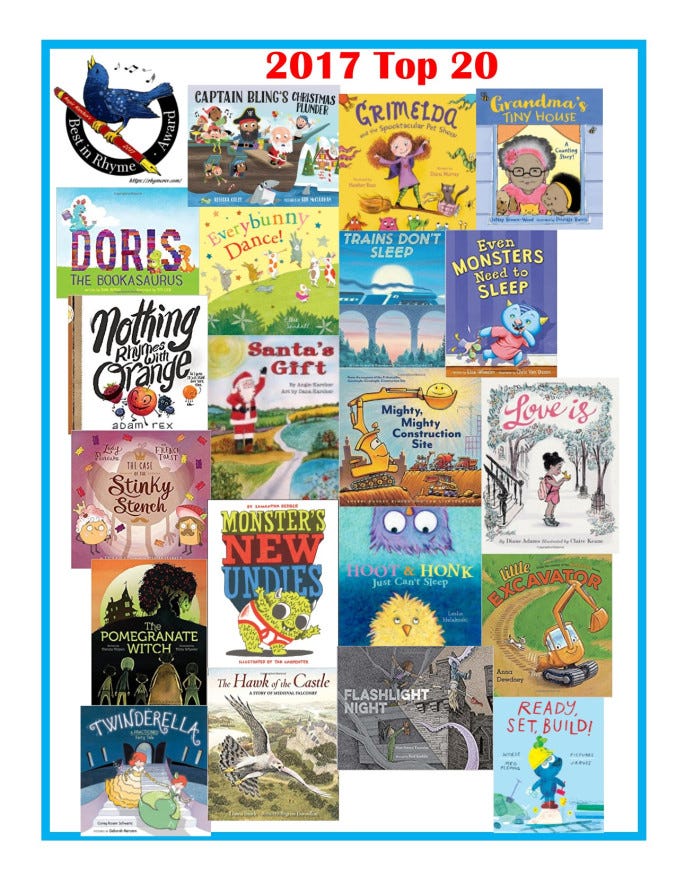 Best in Rhyme Rubric
What you really want to see, though, is the Best in Rhyme Rubric. This is the judging criteria for the award. It's a simple form that you can apply to YOUR writing. It's provided as a Google Doc form that you can download. It includes categories for plot, character, rhyme, rhyming pattern, meter, appeal, theme, language, and sentence fluency.
How do your rhyming stories stack up?